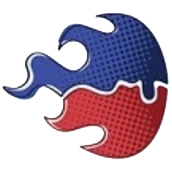 UKGovCamp will be sponsoring #homelesshack Manchester
Below is the text of a successful grant application.
Description: Following the lead of the #homelesshack London team, a group of volunteers from the North West Digital community has organised a sister event in Manchester. Manchester Digital has kindly offered to manage the event organisation and promotions and we have some great support from charities working to tackle homelessness, including The Albert Kennedy Trust, Not Just Soup and Street Support. We will be working to further existing initiative from this charities as well as generating new ideas and concerns based on data from Manchester City Council, CityVerve and a number of local social housing trusts. The event is free but we are seeking funding to cover food and refreshments for the 80 attendees across the two days
How much: £500 would be excellent as we have costed the food bill at £750. We will ask local agencies to match this budget so we can donate the the Not Just Soup initiative.
What they would use the funding for: Food for 80-100 attendees across the two day event. We will source the food from local charities and businesses engaged in the Not Just Soup and Coffee for Craig initiatives. This will allow us to support businesses already working to support the homeless people in Manchester.
About them: I'm Hilary Stephenson, Managing Director of user experience agency Sigma, which focuses on social impact. Our projects focus on digital inclusion, accessibility and user engagement.
I saw the call from the London team for other digital communities to get involved, including Leeds and Birmingham so I contacted a number of local agency leads, charities, open data specialists and people working in local government or social housing. Support has been excellent but we are running the event for free and all involved are working voluntarily to pull the hack together.