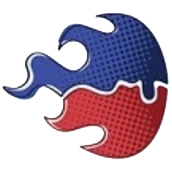 UKGovCamp will be sponsoring #homelesshack Leeds
Below is the text of a successful grant application.
Description: We want to run an hackathon to tackle issues around homelessness. The idea is that we get lots of enthusiastic techy people and subject matter experts from across Leeds together to build on our skills and networks and to make a real difference. The event will be open to the public, but we're looking to invite people from NHS Digital, Leeds City Council, the private sector and a range of local universities and homelessness charities.
This hack day will follow on from the London #homelesshack which I believe has received Govcamp funding. We plan to follow a similar format across the 21st and 22nd of July. We'll begin with presentations from key speakers, followed by an open space style segment, the formation of teams, several hours for the development of prototypes and solutions, and presentations to end the event. We're in contact with the organisers of the London #homelesshack and will adapt our format based on the success of that event.
How much they want: 500
What they would use the funding for: We expect to use the funding to provide catering for our attendees. We hope the govcamp funding would also help us secure further sponsorship from private sector organisations.
About them: I'm a graduate in my first year of the Civil Service Digital & Technology Faststream and currently posted at the Department for Work and Pensions (DWP). I'm applying for this funding with Nicola Lovesay, a second year Faststeamer in the same office. We are both enjoying our first steps into digital in the public sector and are excited to explore new ways of collaborating and engaging people, such as hackathons, unconferences and other open space style events. We both have experience of event management in the charity sector, and are passionate about inspiring our attendees and making a difference to homelessness in Leeds and beyond.