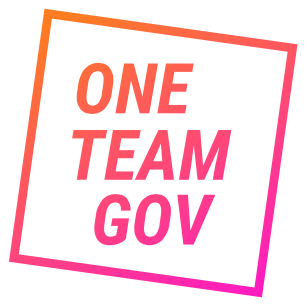 UKGovCamp is sponsoring OneTeamGov Scotland
Below is the text of a successful grant application.
Description: This is a follow up to the successful OneTeamGov unconference held in London. It is aimed at representatives from UK and devolved government who are based in Scotland as well as representation from local government and 3rd sector.
How much they want: £250
What they would use the funding for: As suggested by James Cattell we are bidding for some UK Gov Camp funding. This would cover poster printing, lanyards, badges and any other OneTeamGov branded materials to promote and support the event.
About them: Douglas Knox works for the Forestry Commission which is a cross-border body linked to the Department for Environment Food & Rural Affairs in the UK Government and also serves as the Scottish Government's forestry department. We manage the public forest estate on behalf of ministers and the public. In additional we design services to provide land management grants and regulatory controls for private woodland managers across the UK. Finally we undertake research for the forest industry in the UK. In short we cover forestry research, policy and practice.
A group of public sector folk based in Scotland within core Scottish Gov and associated agencies are passionate about reform, change culture and removing barriers to more citizen focused service design and provision. This is across the public sector and in partnership with the 3rd sector. A few folk made it to the London event and now want to take OneTeamGov to Scotland and continue to spread the OneTeamGov ethos and principles.