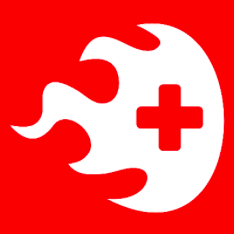 UKGovCamp is sponsoring UK Health Camp
Description of the event: UK Health Camp is the free 'unconference' for everyone interested in digital, design, technology and data for health and care. After two relatively successful events in London, we've decided to bring it to the North, and we're running the next event on Saturday 8th September at The Federation in Manchester.
The format is the usual unconference: no more than 200 attendees, pitches on the day, a grid of sessions to be filled, no corporate pitches, but everyone welcome to come and discuss (respectfully, abiding by our code of conduct).
The intended audience is people interested in digital innovation in healthcare, where "digital" is not-just-another-IT-system, but a user centric approach that uses technology, when appropriate, to deliver better services and a better experience.

How much they want: £500
What we will use the funding for: Priority is covering the venue and have refreshments. We are also interested in covering some food, stationery, and a travel grants programme.
About them: Giuseppe Sollazzo is a co-founder of UK Health Camp and has been helping run it since its inception in 2015. He cares about openness in healthcare.